4-5 rows bench aluminum bleachers for sports arena stadium seating
4 5 rows bench Aluminum bleachers for sports arena, outdoor Aluminum bleachers, portable aluminum bleachers, aluminum bleachers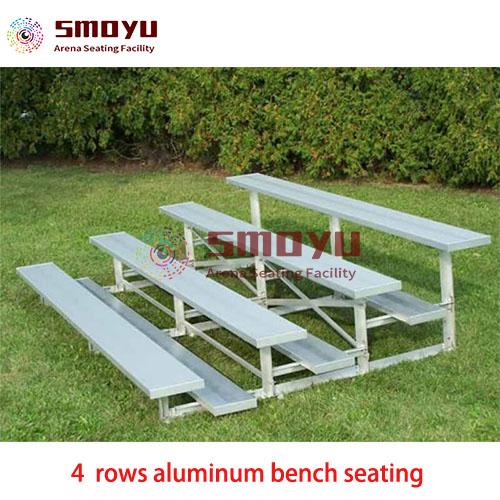 Requiring for capacity more than a 3 rows bleachers? Our 4 row bleachers are a great solution for all your events big and small. The benches seating are portable aluminum bleachers with wheels easily to be moved. These 4 rows bleachers are an ideal solution for both indoor and outdoor sports arena and stadium seating, we manufacture these bleachers from the highest quality aluminum.
Material: Aluminum 6061-T6
Plank size: 250*50*2.5mm
Length: 2m/4m/6m, custom length are available
Weight: 10/19/27 kg
Capacity: 4/8/12 persons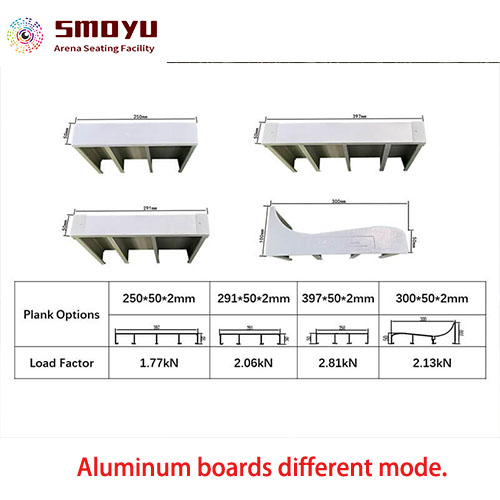 4 rows Aluminum Bleachers with back protection in last row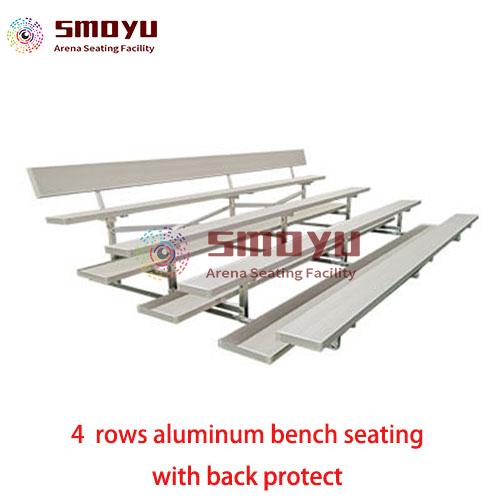 The 4 rows aluminum bleachers are designed to sit on flat on a solid surface to maximize comfort and safety. We take pride in meeting all international building code requirements! Seating capacity for our 4-row bleachers ranges from 40-72 depending on the length needed when ordering.
These aluminum benches bleachers are safety, and easy to be assembly, and durability long life time. The aluminum structure is combined with aluminum anodized seat planks and mill finish foot planks.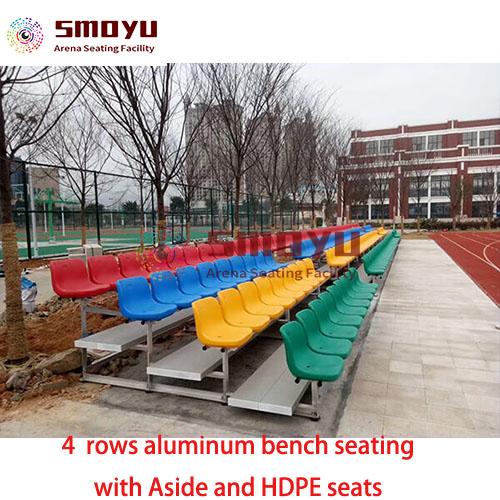 4 rows aluminum bench seating with aside and HDPE seats.