How are the packaging of HDPE football stadium seats?
How are the packaging of HDPE football stadium seats been packaging and shipping?
HDPE staiudm seats are most commen used for indoor and outdoor sport arena stadium seats for bleachers, the seats are long lifespan and water sunlight UV resistance.
Many companies are buying the stadium seat in HDPE seats from Shanghai Smoyu and wondering how they are shipped safe during the transport? Let's see how SMOYU arrange shipping from Factory to Clients' office.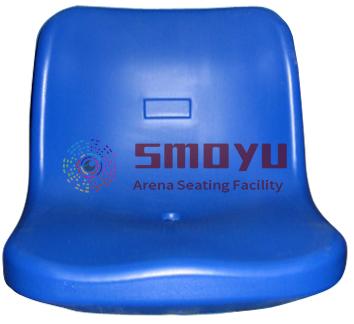 ZK02 blue hdpe stadium seat for soccer stadium arena
1,Features of HDPE football stadium seat
the stadium seats are HDPE that is strong enough, the HDPE plastic Blow molded chairs can stand the 2000N×20times, Back of the chair static load 800N×20times. Balance load of seat part: 2000N. Endurance load of seats part and back part: 960N×200 thousand times, and 350N×200 thousand times. Anti-impact Ability: Hight 360mm×20 times, back of the chair Hight 630mm×20 times. Ageing resistance performance: ≥3500. Outdoor UV proof. High temperature resistance:-60°C to +80°C, 72h. The seat Life span: more than 10 years.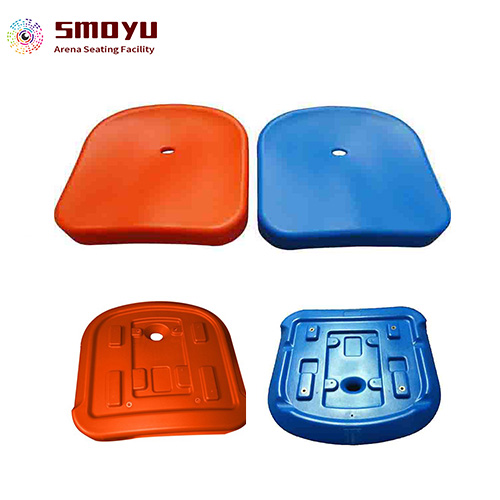 ZK06 flat seat, ZK05 low back rest, zko2 middle backrest stadium seat
2, With the above features, the HDPE PLASTIC stadium seat can be packed very easyway if we make it full container shipping. The packaging would be very easy for both in warehouse and in transportation. Basically there are 2 ways for packaging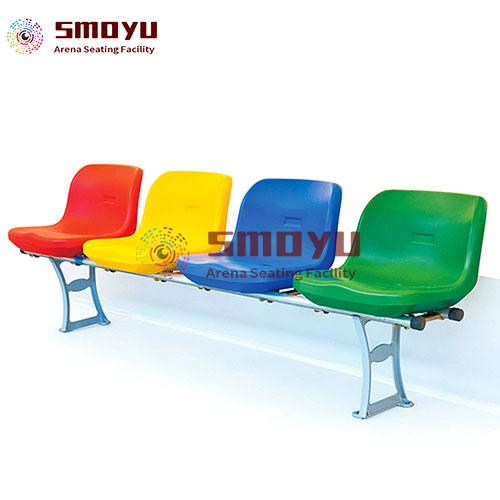 ZK02 STADIUM SEAT in different collor.
The most polular way is packed with the Standard woven bag. Take ZK02 stadium seat plastic for example, every woven bag can take 8 seats, a 20ft container can load max 1568 pieces of HDPE seat ZK02 (from Shanghai Smoyu INDUSTRY). In this way it is safe enough and most numbers of seats you can save freight cost. It didn't consider the size of the accessories like steel pipes, aluminum feet, and screws. Though it is only bags but it is safe enough for the shipping. The container will go driectly from Smoyu Factory to client's warehouse. During shipping no one can open the container.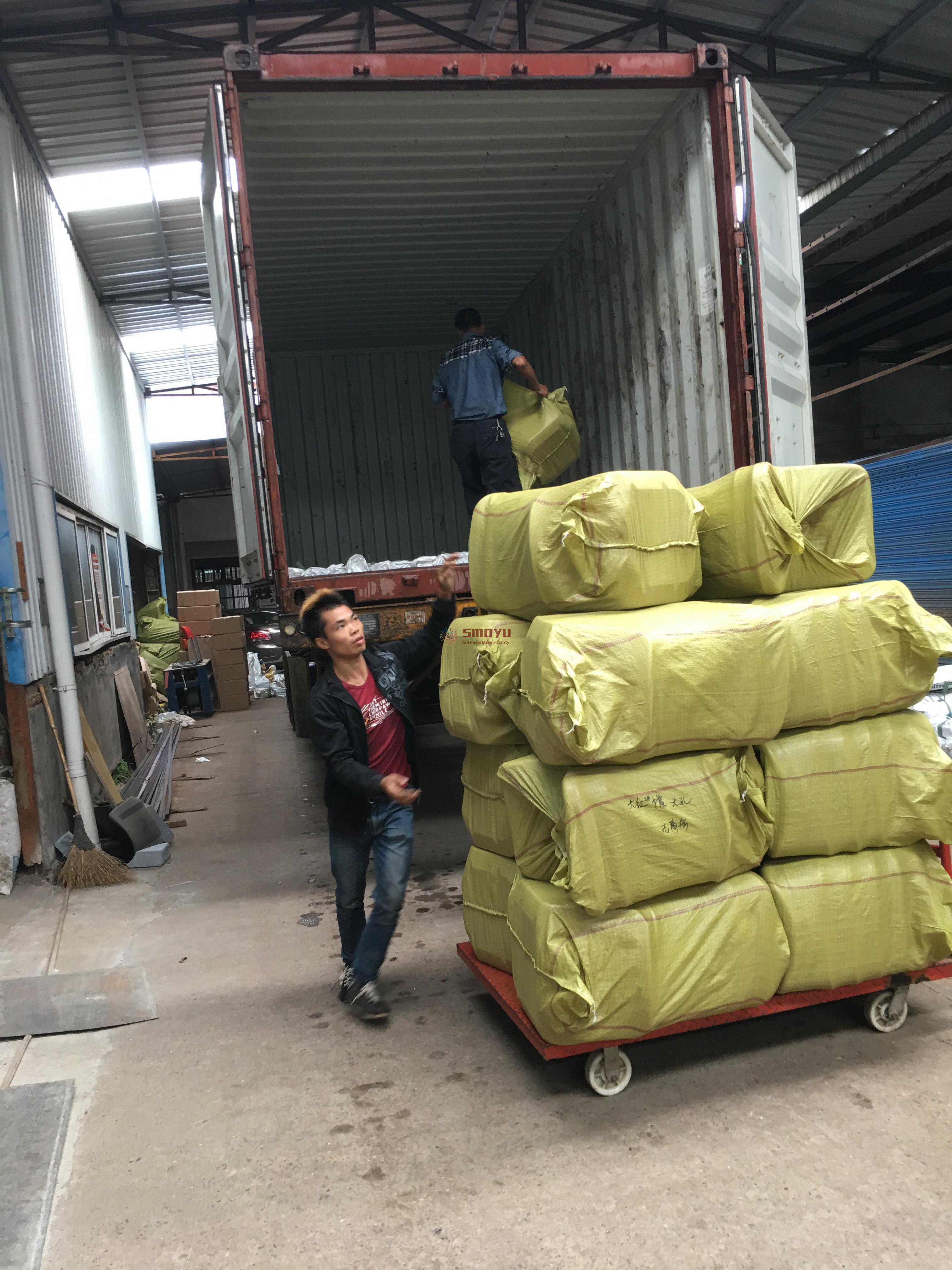 HDPE stadium seat shipped into containers with bags.
Another packaging is to put into Corrugated Box. in this way the number per 20ft container would be less than standard bags. It will case the extra cost for the corrugated boxes for shipping, so the unit cost would be a little increased.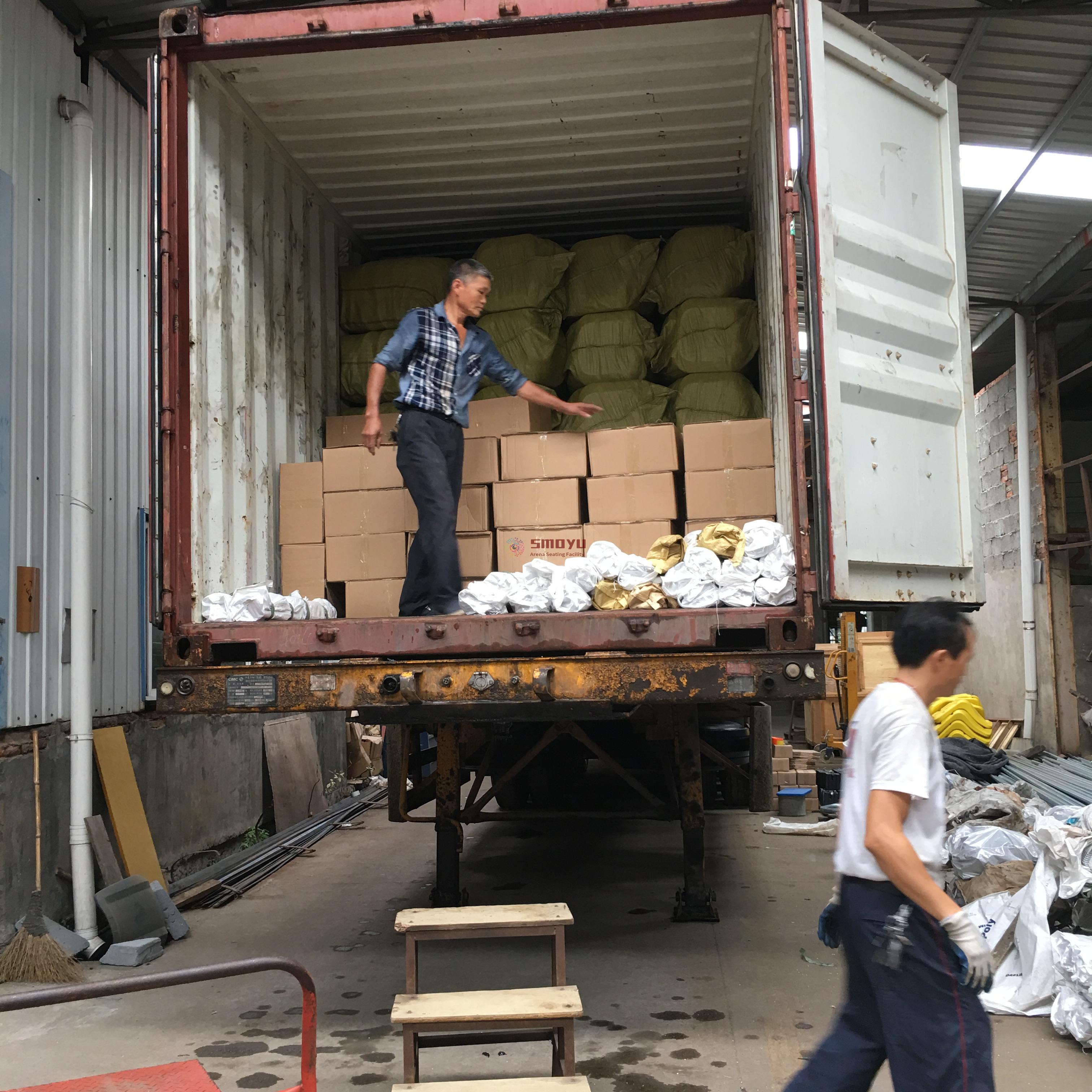 HDPE stadium seats are shipped into cartons
For LLC shipping(less loading container), shippers will have to put stadium seats into container together with other goods, it means there will be more transfer than the FLC(full loading container), other people can open it and loading in or takeout their goods. In this way it would be ok for bags pacakging(becuase the feature of HDPE seats are strong enough), but corrugated box can work better.
If any more questions Contact arena-seating.com, Mister Jason Hao will help you for the solutions.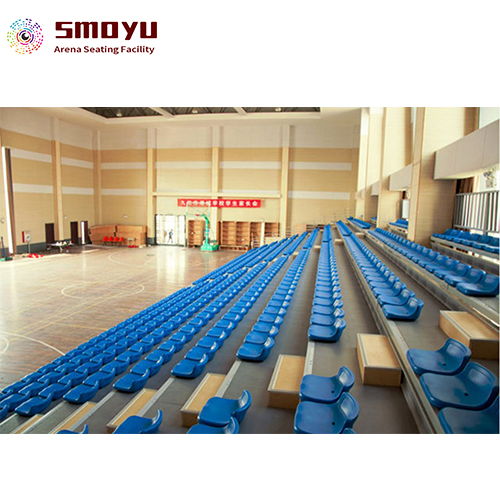 Shanghai Smoyu Industry Co., Ltd, factory of stadium seating solutions.