ZK02 HDPE plastic chairs Football stadium stands stadium seats with backs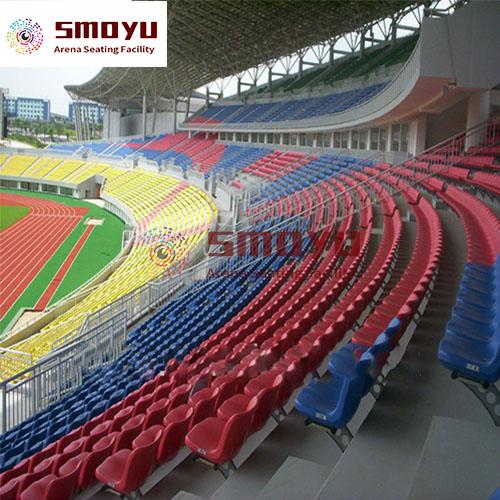 There are 3 types for instaillation.
Floor mount (directly installed upon the front end of concrete step or wooden step, with screws in the bottom to fix the seat and the step).

Riser mount (seats are installed upon the aluminum feet, which fixed upon the riser slope of concrete steps or wooden steps)

bleachers seats (A row of seats installed upon a steel/aluminum/ concrete stairs, can also be telescope bleacher seats system).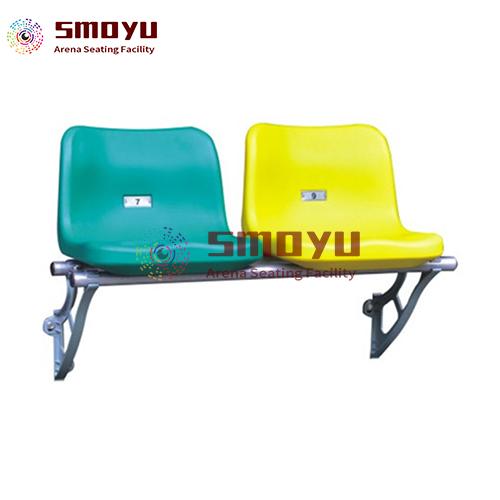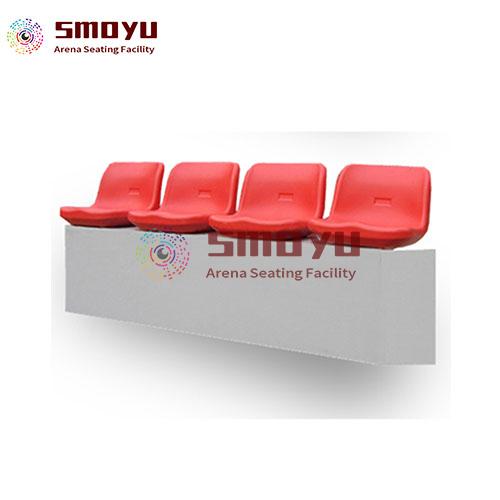 All above Feet are High quality Aluminum Alloy Holders, Polished, sprayed surface, good quality and good appearance.
2, Pipe:High quality pipe connects 1-20 seats or more.
3, Steel parts: All are anti-oxidation.
4, Fastening piece:Standard screws and Cushion for connecting hoops and seats and feet. Using expansion bolt to fix feet on the floor.
5, Aluminum sheet for seats numbers: Built in upside of the back parts, rows number is in the both side of per sets.